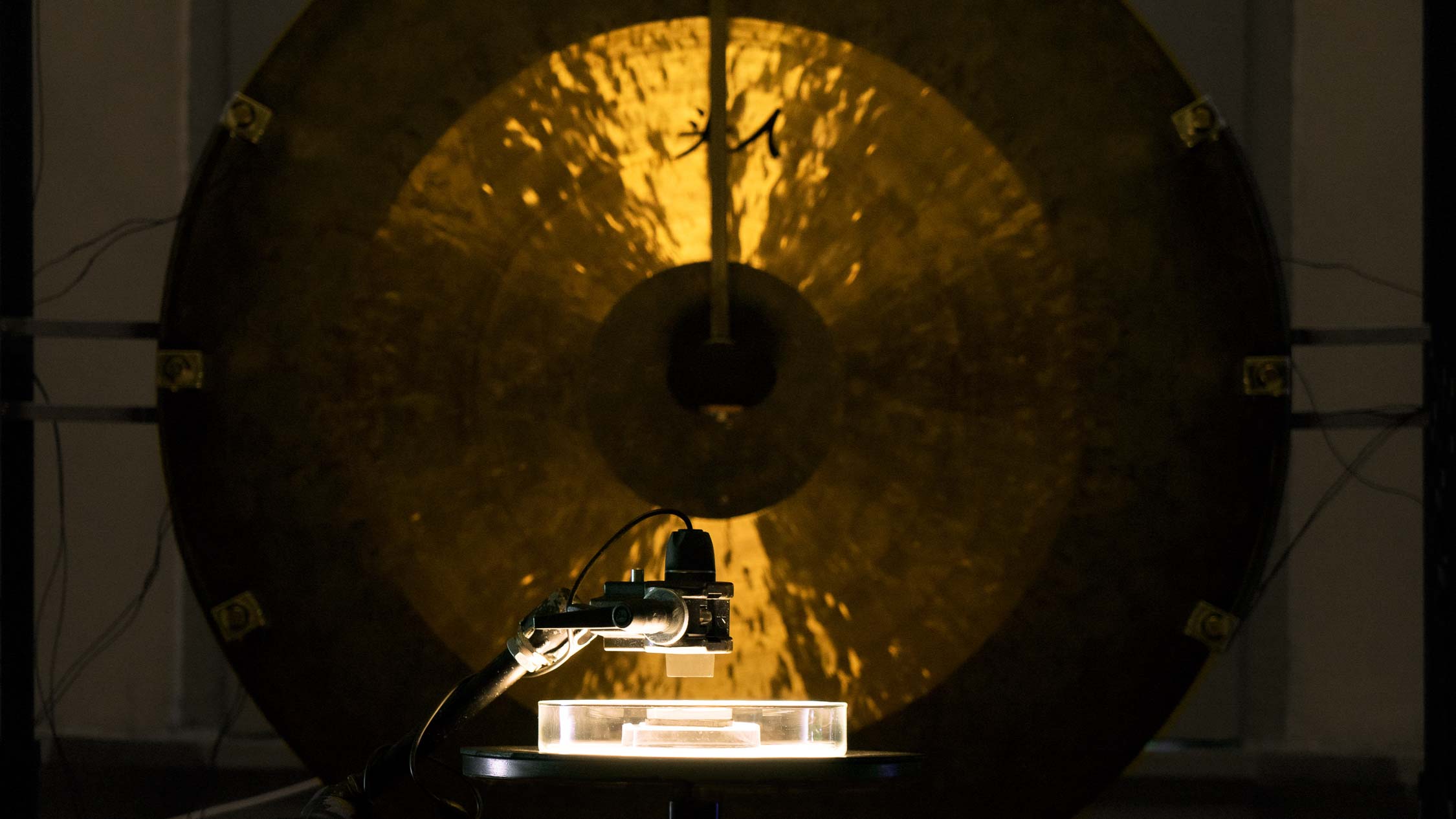 Interterrestrials
Meditating with microbes: Listening to the aliens that are already with us
2019

Baum & Leahy in collaboration with sound artist Sofie Birch and animator Pernille Kjær

Exhibited at Medical Museion, Copenhagen and Viborg Animation Festival, Viborg


Interterrestrials
, is a multidisciplinary collaboration combining installation, sound, animation and microbiology to create a meditative experience which reflects on alien life on Earth.
Unraveling the mysteries of extraterrestrial life by voyaging into the Earth,
Interterrestrials
reveals the cosmic nature of alien life found on this planet. Microbial life is inconceivably vast, existing in our bodies and all over the Earth including in conditions akin to those of other planets. These extremophile terrestrial microorganisms are vital in the search for life beyond planet Earth, yet absent in mainstream narratives about interplanetary communication.
Interterrestrials
is a multisensorial installation, in which visitors are invited to meditate on the otherworldly sound of a symphonic gong controlled by cultures of the extremophile microorganisms B. Subtilis and C. Elegans. The unpredictable sounds triggered by the microorganisms are accompanied by an audio-visual interpretation to create an immersive experience. Exploring the inherent human desire to communicate with extraterrestrial life,
Interterrestrials
is a visual meditation and sound bath which poetically explores communication between macro- and microcosmos, human and nonhuman.
Drawing resonances between the arts, sciences and species,
Interterrestrials
encourages us to meditate on the incredible and unknown universe of alien life found on planet Earth.
The piece is developed in collaboration with scientist
Peder
Worning
, technical engineer Asbjørn Derdau and programmer Søren Andreasen. The project is supported by The Animation Workshop, Statens Kunstfond, KODA Kultur and support-in-kind from The Technical University of Denmark (DTU) and University of Copenhagen (KU).
Inhale, breathe in oxygen all the way down,
to the cosmos of your guts
The trillions of microbes living right here
Some the same kin
As those you can hear sounding the gong
In your gut
Performing vibrant activities
Sending chemical messages
Through your body
Journeying to your brain
Feel these microbial messages
As a strong core of connection
Between brain and gut
Inhale, zooming out further
Exhale, you see the entire planet
As a ghostly shimmer
At once, fragile and infinitely strong
An assemblage of earthly aliens
Reaching out
Stretching into deep space
Inhale, rest your mind
Exhale, in the infinite cosmos of microlife



Photos by Kim Bech and Ole Kragh Jacobsen
Video by Paracosmic Studios