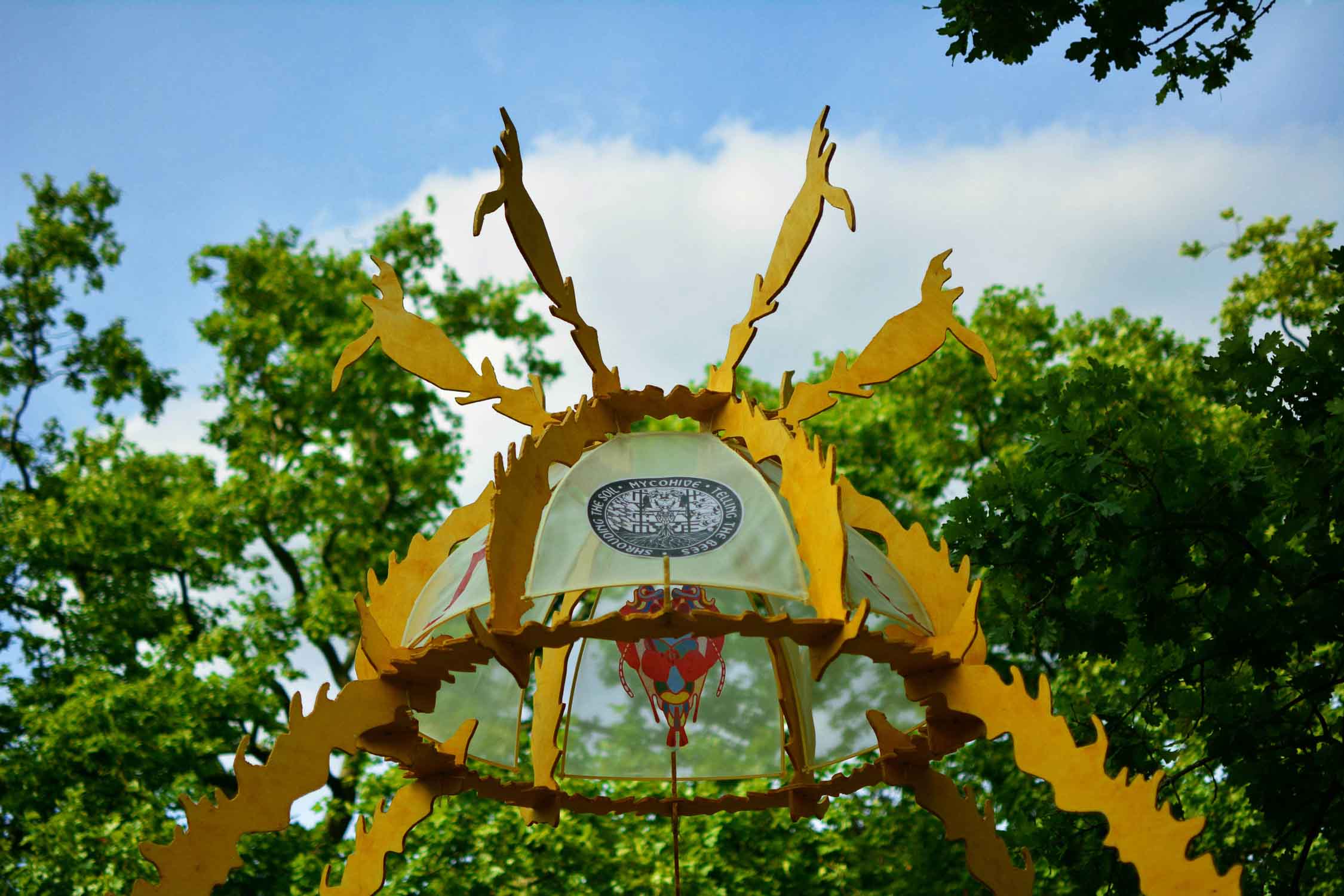 Mycohive: Telling the Bees, Shrouding the Soil is an investigation into ecological and cultural restoration, exploring how human rituals can trigger and help remediate symbiotic relationships between mushrooms, bees and plants.

The Pagan tradition of 'Telling the Bees' is a prayer of gratitude and an entreaty for them to remain, pollinating the plants that humans need for survival. Inspired by new research which details the immunological benefits of specific mushroom species to support honey bees, Mycohive re-investigates this ancient ritual. Combining design, modern science, art and performance, a travelling temple invites species to collaborate, presenting not a distant utopia, but one that is here now ­­­­­­­– a present, functioning, active microtopia.

To stage this emergence of multispecies co-habitation, the Mycohive takes residence in polluted areas and in close proximity to honey bee colonies. Here, rituals are mediated by the three Mycohive-kin, to heal soil toxicity through mycoremediation and introduce bee-supporting mushrooms and plants. Driven by the need for urgent change to current human-centred systems, the project is a call to bees and a call to humans – an experience that unites us in the possibility of a shared future, turning the fear of human colony collapse into an opportunity for celebration and transformation.